This sure took a long time in coming, didn't it? But it's finally here!
So, the moonfesta PV appears to be just another Kalafina-stands-around-and-mimes video. But wait! This time, they have extras! Yes, they already did that in Symphonia but instead of random kids, now there are random animals!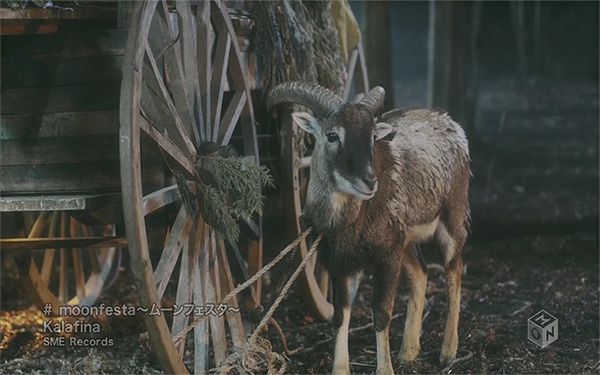 Goat: "I have no idea what I am doing here."
Owl: "Me, neither. I will simply perch here and look owl-y."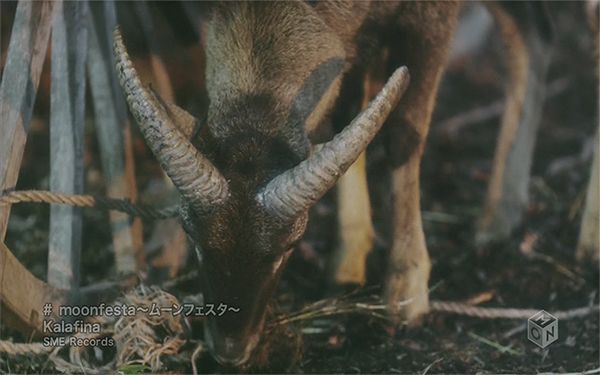 Goat: "At least someone was nice enough to leave some veggies on the ground for me. Om nom nom."
Fascinating. Well, at least the setting is nice enough, and ladies look very lovely in their costumes: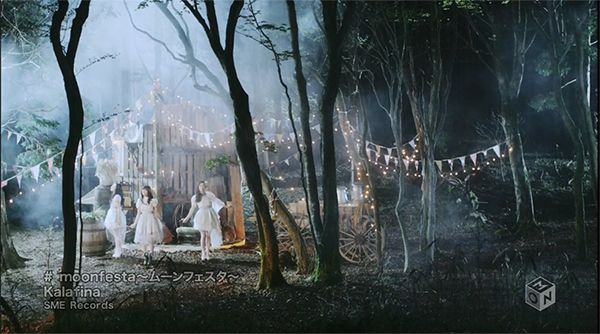 Setting.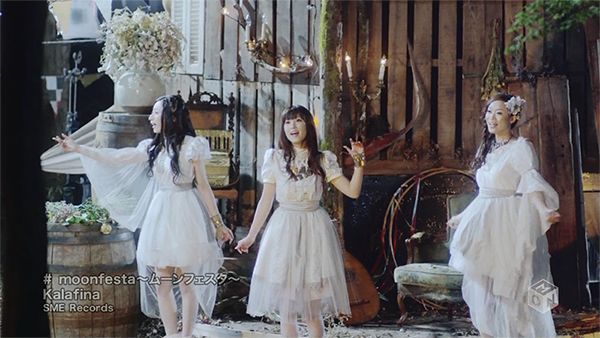 Costumes. /brilliant captions
Kalafina seems to appreciate their outfits as well.  Hikaru is particularly fascinated with one aspect of her outfit: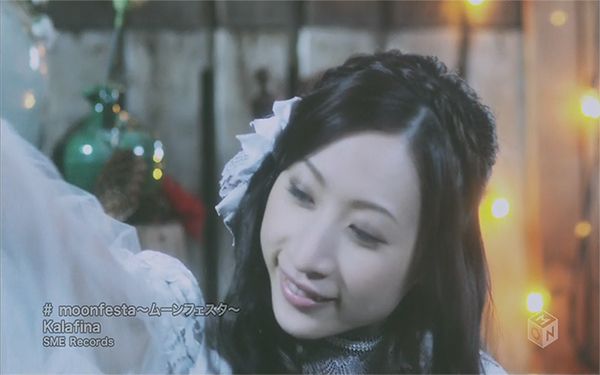 Hikaru: "Look, guys! It's been so long since they gave me a PV costume with these nice, long, flowing thingies that cover your arms…What do they call them…Oh, yes, sleeves!"
Keiko and Wakana, however, have their attention focused on other things.
Keiko: "Wow, are my shoes cute or what?"
Wakana: "Mine too, I can't stop looking at them!"
Wakana gets some precious moments with the goat:

Wakana: "Who's a good little goat? Here's a reward for you for eating the veggies Keiko threw away! I was going to give these flowers to Kei-chan if she ate her veggies like she said she would but clearly you are the one who deserves them!"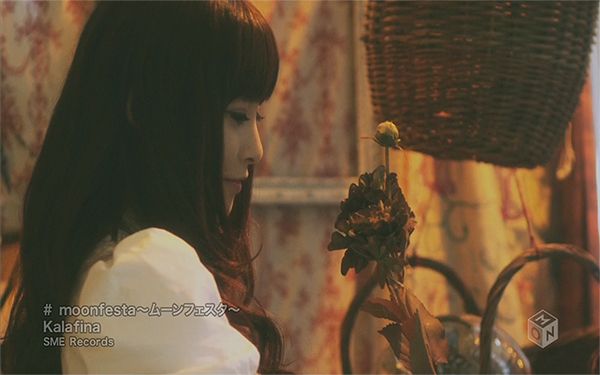 Keiko:"Hmph! I don't need your flowers, see, I can get one on my own I can't believe I lost out to a goat."
 The owl has been busy too: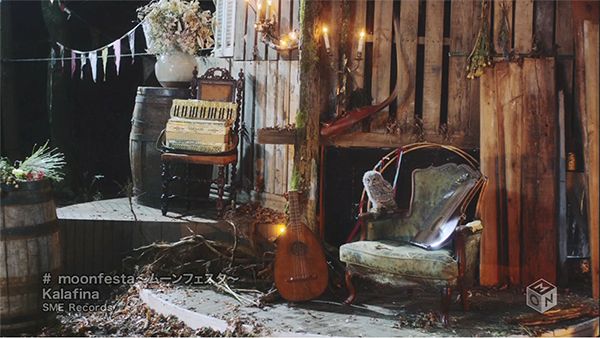 Owl: "I have been tasked with guarding this chair in order to prevent Hikaru from falling asleep on it." Good job, Owl-san.
The PV is a little confusing with regards to the flow of time: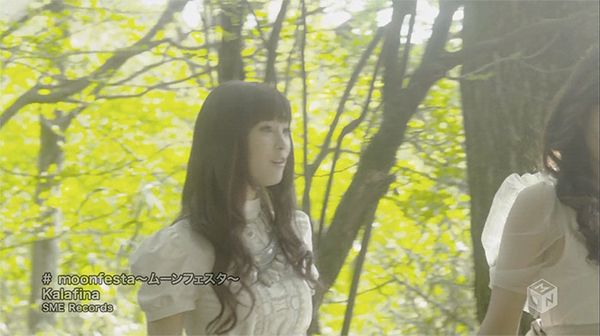 "Huh?"
"Wait a minute…"
Keiko: "Waka-chan when did the sun rise?"
Wakana: "…You're just trying to distract me from the fact that you gave the rest of your veggies to the rabbit, aren't you?"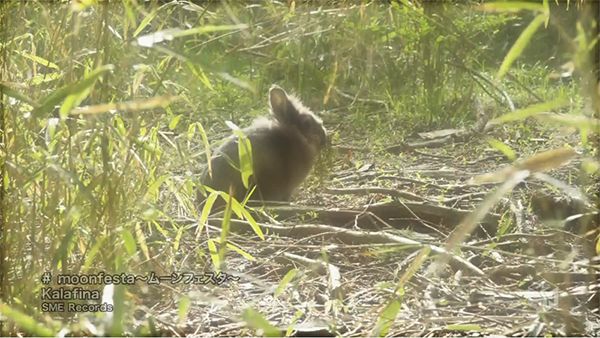 Rabbit: "Veggies om nom nom."

Keiko: "What is it with you and my veggies, I'm telling you the sun wasn't there a moment ago — huh. Look at that, it's night again!"
Wakana: "What the…I have no idea what's going on anymore."

Keiko: "Oh, who cares, now we can moonfesta all night long!"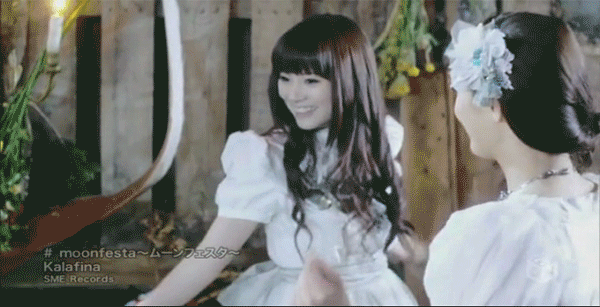 ***KALAFINA DANCE PARTY***
Woo hoo.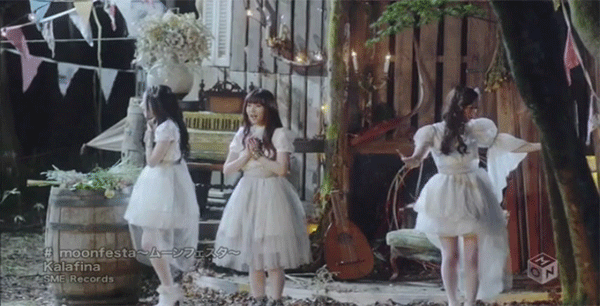 Keiko: "Wakana, what are you doing? You're ruining our only real attempt at dancing in sync!"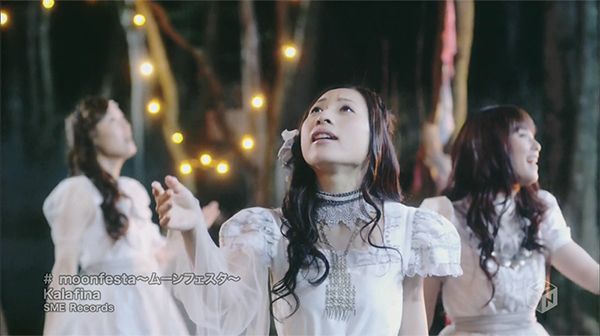 Hikaru: "Oh, Kami-sama…Will we ever get the hang of this dancing thing?"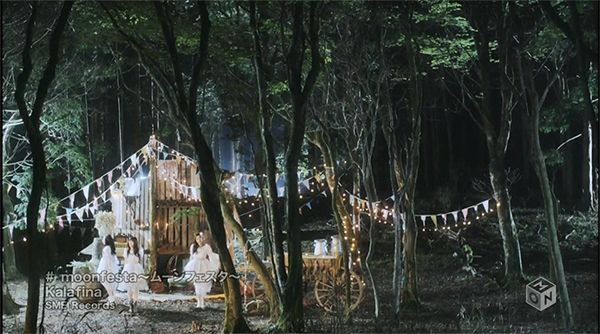 Well, not like it matters anyway, we still love you. And so, Kalafina kept on dancing in the moonlight until Hikaru fell asleep on her feet, thereby proving that she really could sleep anywhere.  /brilliant ending
And that is all for moonfesta. It's actually quite a pretty PV, and the ladies look beautiful, but…We're never getting a PV with a plot, are we?