This PV…wasn't great. It looked like a low-budget, amateur-produced video. From the 80s. There were some nice, roving shots, but those close ups with billowing hair and overlapping scenes were cringe-worthily cheesy.
Quite a pity; the costumes were pretty, the location was great…This could have been something far more interesting. A plot line of some sort, maybe a bit of running around or even action, some more dynamic shots…After Magia, I've been expecting more interesting PVs from them, but I've been disappointed so far.
At the very least, the girls did more than just stand around and sing. Sometimes, they walked! And…and we got to hear the full song! Which, while not mind-blowing, is still pretty good (I'll write a proper review when the single comes out. Maybe.) And…that's about the end of my positive comments.
Now, for the screencap recap…
We start of with Keiko, psyching herself up for the filming of the PV:

"This PV had better be good…Or I'm punching someone with this. And they will hurt. A lot."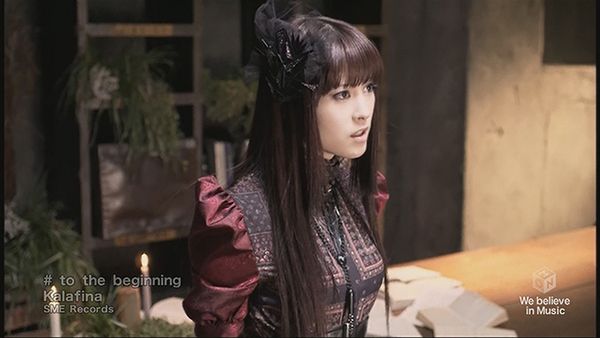 "Okay, I'm ready for this…Now, if only my fellow members would get here."
What Keiko doesn't know is, that in order to encourage method acting, the director has taken measures to split them up while keeping them all in the dark about what's going on…
Elsewhere…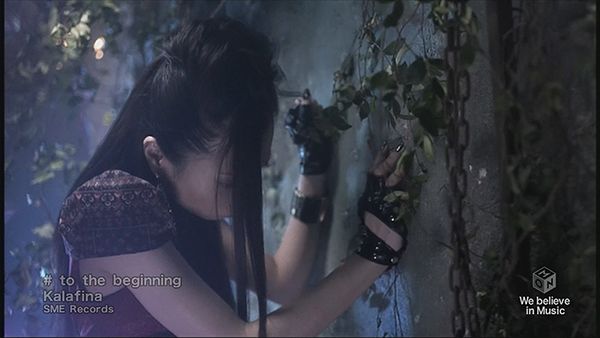 "Urghhh…"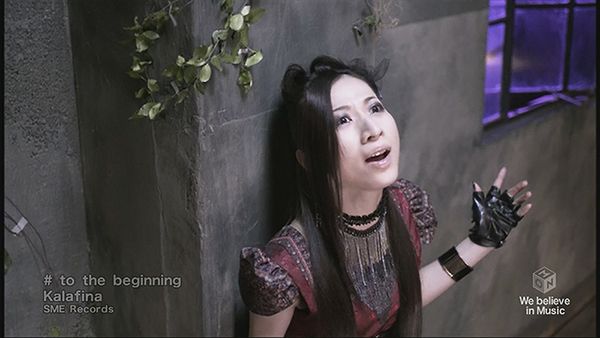 "Wait, where's everyone?!"

"Dammit, don't tell me…I fell asleep and got left behind again!"
Keiko grows more concerned about her bandmates…


"Waka-chan, Hika-chan, where are you? Please, God, let them make it in here time…I want to finish shooting and go home to watch One Piece…"

Wakana and Hikaru: "Keiko?? We hear your call!"

"I'm coming, Keiko! Hang on! I won't let you miss another episode of One Piece again!"
And lo and behold, through the power of prayer…or telepathy…or something…Keiko reunites the group.

Keiko:"Yes! Now we can finally begin — Hikaru. Camera. Over there. In front of you! Let them get your full profile for once!"
Hikaru:"Sorry, you know how bad my sense of direction is…So please stop leaving me behind…"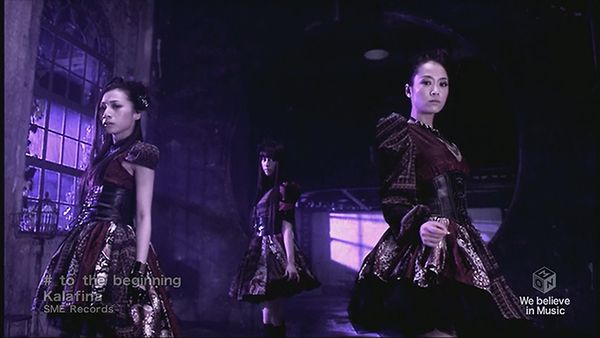 Hikaru:"Psst…Wakana…I thought we weren't supposed to move in this shot."
Wakana:"But my hand is tired…"
But, suddenly, they are separated again!

Keiko:"Oy! Where did you two go now?!"

Hikaru: "Dammit guys, I'm sorry I fell asleep again but you don't have to leave me behind every time…"

"Why do you all keep doing this to me?!"
The reason, of course, is because the crew was hoping to get some footage of Hikaru wandering around with a realistic expression, but even when unaware of the cameras she is able to overact. They were all just mean people.
In the meantime, Wakana is giving her best mournful expression.

"Please help."

"I could have sworn the bathroom was just here…But now I have no idea where it is!"

"Please, I really need to go…"

"*Sigh*…Looks like I'm going to miss One Piece again…"

"That's it, I'm sick of this. I'm going home."

"So…tired…"

"Aaarghh! This is too much!"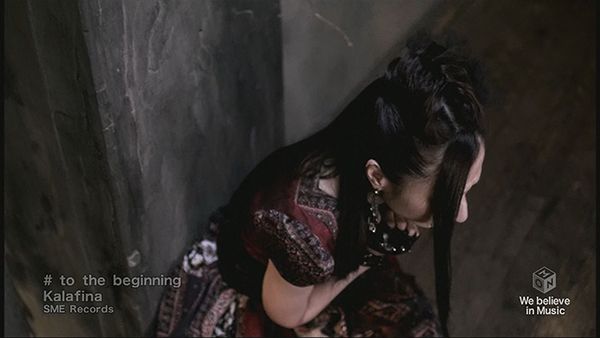 "Why did we stop having chairs in our PVs?! My legs can't hold me up anymore!"

"Wait, I hear a familiar voice yelling about chairs…"
Once again, with no cohesive chain of events or explanation, Kalafina find themselves back together: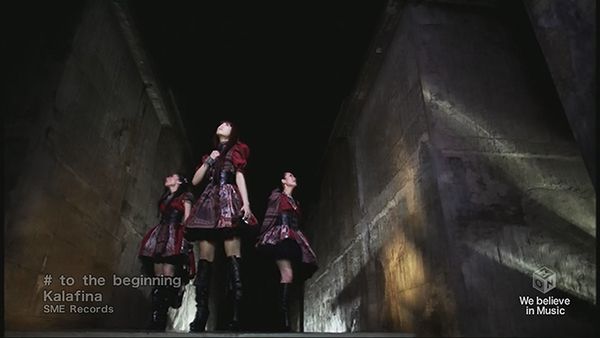 "Oh, thank God, I may be able to make it back in time for One Piece after all…"

"Wait, what happened to my plot line? I still need to use the bathroom!"

Keiko: 'Waka-chan, let's just finish shooting this and I'll take you to any bathroom you want to go, even a bathroom in the sky! After One Piece, of course."
Hikaru:"Someone…I just want a chair…"
It was a struggle, filled with many challenges. but finally…They wrapped up the shooting.
And
helped Wakana find a bathroom.
Keiko:"Waka-chan! There you are, let's go home, you sure took your time in the bathroom — what are you doing over there?"
Wakana:"The director told me the crew put some cute little bamboo sharks in this pool…"
Hikaru:"I'm sure the director was kidding, Keiko, but just in case let's stay back here where it's safe."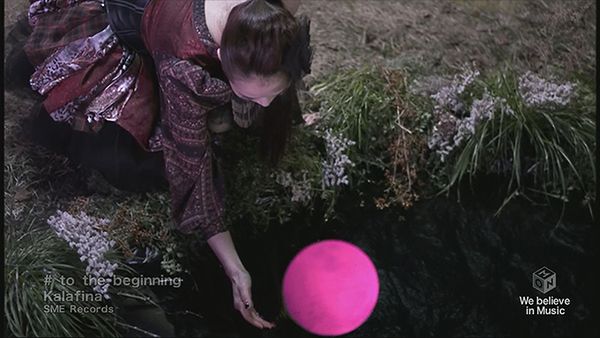 "Hmm, no sharks, but the moon's reflection is a weird colour today…"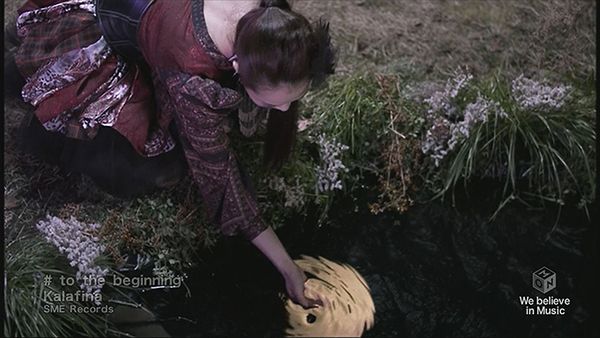 "What the…"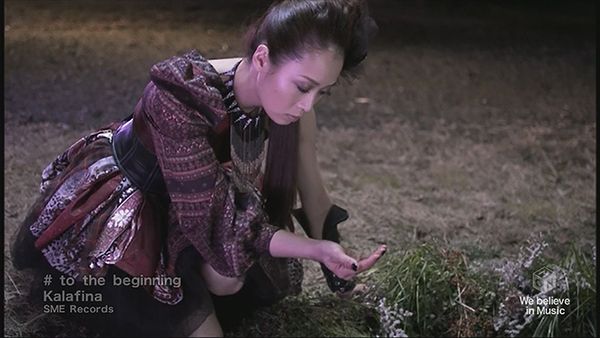 "Oh, whatever. The important question is, why can't I find the sharks…"
Keiko (offscreen): "…Let's just go home now…"
The end.
Oh, for a Kalafina PV with a decent narrative…I don't think my attempt to give it one worked very well either. Hmm. Well, until the next PV…