Here's a bigger version of the single's cover:

Still really blue. I cannot help wondering, "Why is this not the cover for the eternal blue single?"And yay! Finally, another Kajiura-related PV to gush over/poke fun at (I can do both, right?)
I think this is one of the better FictionJunction PVs. Thanks to good editing and lighting effects that could trigger epileptic fits, it manages to be dynamic despite the fact that they're still just mostly standing/sitting around. And everyone looks really good here. Screencaps suck because flyingDog won't upload at a decent quality. Hit the jump to look anyway: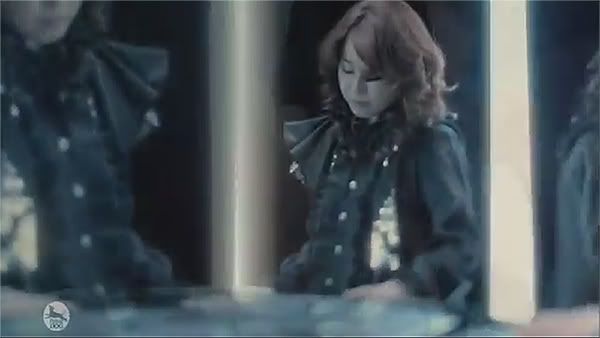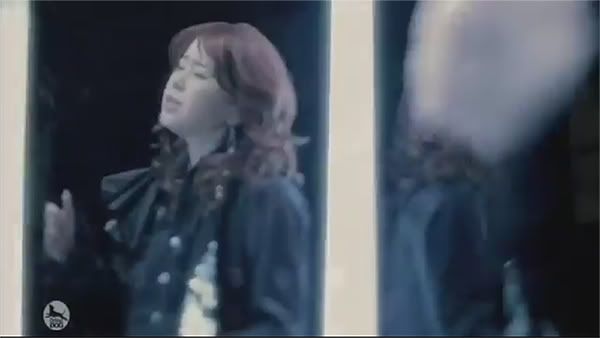 Yuki! I love what you've done with your hair. I think. I could've have been sure if we actually had, you know, a decent shot of of your face…Come on, look into the camera, smile for the nice cameraman – dammit, Yuki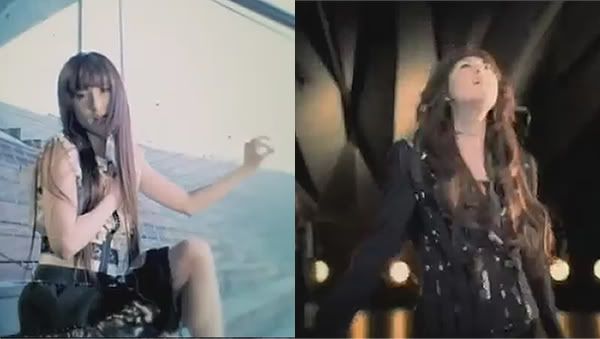 I'm fairly content with how I look, but every time I see Keiko I have to think, "Why can't I be that pretty…"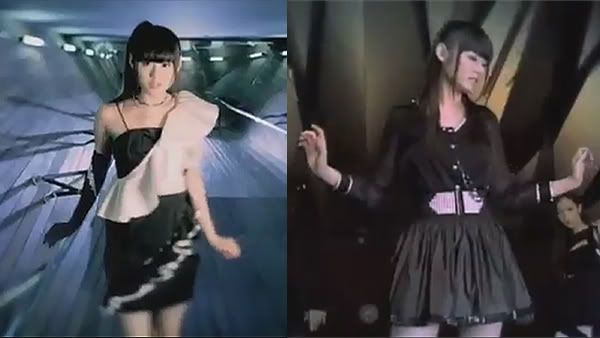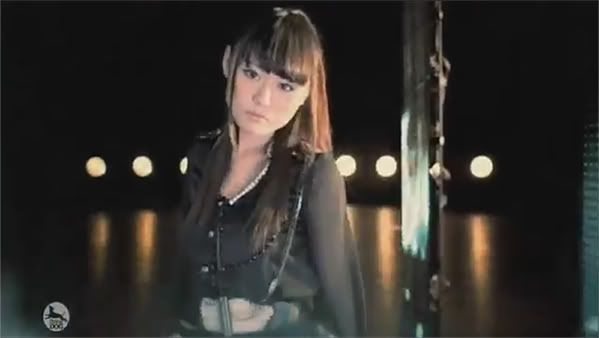 Kaori is smokin~. Like, seriously. I think she gets the best shots in the PV. Sultry stares, small smirks, a little flick of the head…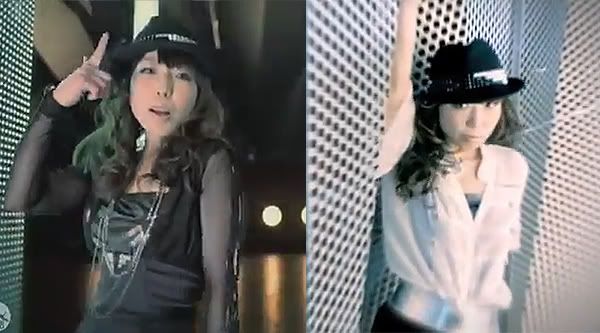 Couldn't help wondering if Yuriko had a bad hair day or something during filming. But the hat really does look great on her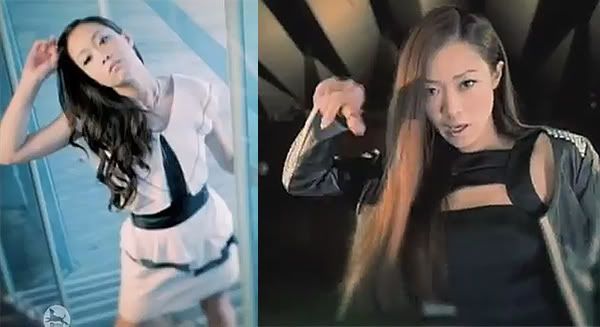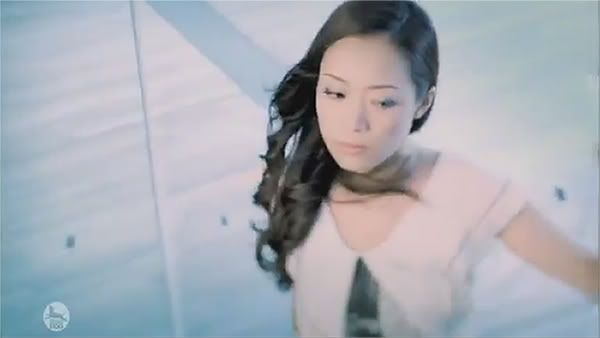 And it's nice to see Wakana look less 'onee-san' and more 'sexy'. Have we ever seen her hair completely down like that before? I can't recall a time
No plot to the PV, as usual, just the camera panning around while the girls sing and look hot and Yuki rocks the keyboard. There's some attempt at synchronized(-ish) movement: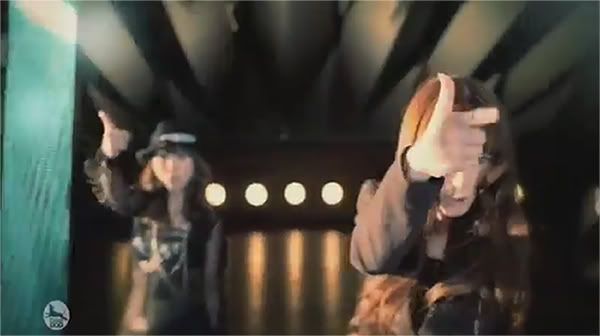 It's okay, ladies, just stick to singing, we already love you
Now, as for the song itself…Wow, it does sound like Europop. Techno beats, heavy synths… Refreshingly different from the two previous FJ singles. To be honest, the first few verses made it sound like a generic, fast-paced anime theme. Great vocals, but the melody was rather bland. It wasn't until the chorus – where Wakana takes over lead vocals and the melody is more stirring – that the song begins to shine.
There's some gratuitous English being thrown around – have they been practicing? 'Cause their enunciation sounds a little better than usual. The Kajiuran bridge is a little disappointing; lovely, but the melody sounds like something we've heard in a dozen other Kajiura songs. It was nice touch, though, after the final chorus. There's little flourishes and variations like that that keep a song from being repetitive. Most Kajiura fans would notice that the usually requisite solo violin is missing for this song, which is actually kind of a relief – I mean, it's nice and all but there's no need to use it in every song.
Overall, I don't find the song to be amazing, but it's certainly very listenable and catchy – it's starting to get stuck in my head.
And that's the end of today's PV preview. Will we get a FictionJunction PV that has some semblance of a plot next time? Will Yuki ever let us get a shot of her looking directly into the camera? Stay tuned to find out!